After watching Seth Skorkowsky's Cyberpunk 2020 -RPG Review 2.0, I found it necessary to put together an updated version of the Character sheet.
The PDF (ie a local copy)
Luckily, I'd been working on something similar for a homebrew and I had most of this kicking about. So with a few quick changes for the stats & skill list, I've backported this character sheet to the Cyberpunk 2020 era.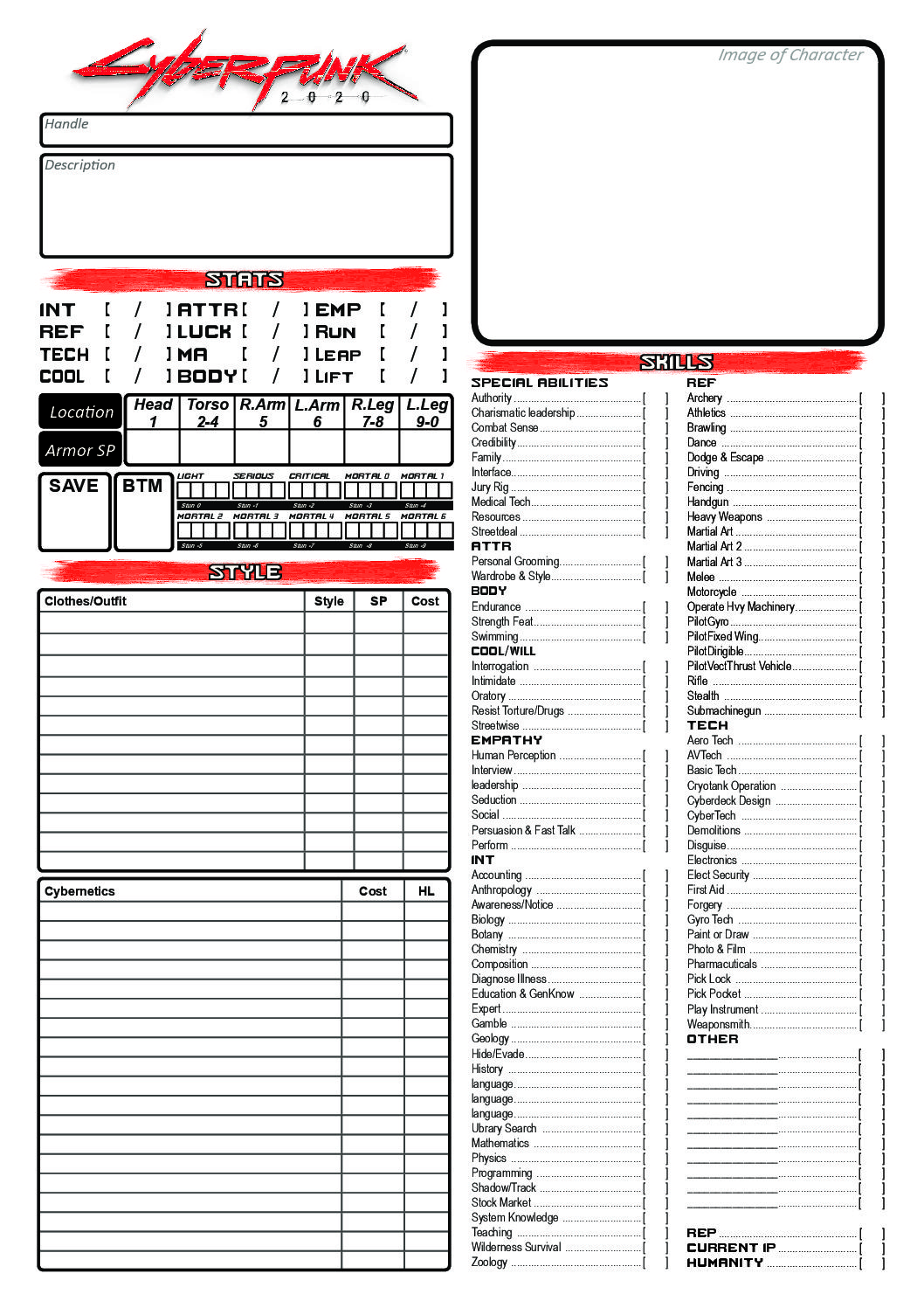 The logo is adapted from the new Cyberpunk 2077 computer game and the font is Cyberpunk is Not Dead. The text is straight from the original character sheet, although I did add Seth's sections for vehicles & clothing.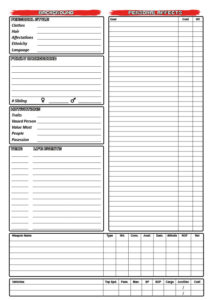 Also here's Seth's review on one of the best games systems I've ever played as it strikes the balance between realism and playability. Sadly, the tech of the world has not aged well with its FAX machines and archaic ideas around the Internet.
[embedyt] https://www.youtube.com/watch?v=tmdMnYm1zno[/embedyt]